Community Advisory Council
Giving voice to community concerns
In 2020, UChicago Medicine Ingalls Memorial Hospital created its first community advisory council (CAC). The CAC, with 14 council members, seeks community input on health issues that are important to its primary service area and surrounding communities. This council talks with the community to help guide future decisions for resources of UChicago Medicine Ingalls Memorial Hospital in Harvey and Ingalls ambulatory locations.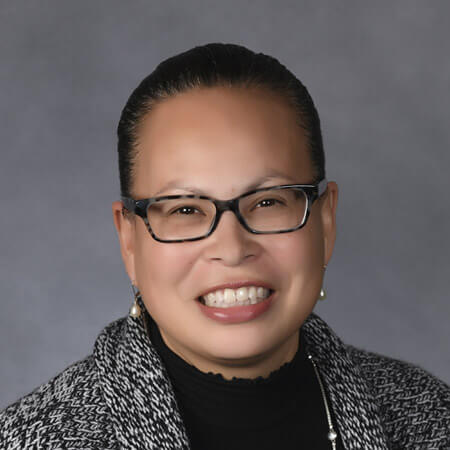 Giving and Volunteering:
Support from our community
Volunteer Services is one of the many ways our community members provide support to UChicago Medicine Ingalls Memorial Hospital. In 2020, 171 active volunteers provided services from knitting blankets for the Labor and Delivery Unit to raising money for needed hospital services. For more than 70 years, the Auxiliary Board has given financial help and volunteer services along with its fundraising work.
Another important part of Volunteer Services is providing Senior Health Insurance Program (SHIP) counselors, who help our senior community members learn about and sign up for Medicare services. In 2020, 43 seniors benefited from SHIP.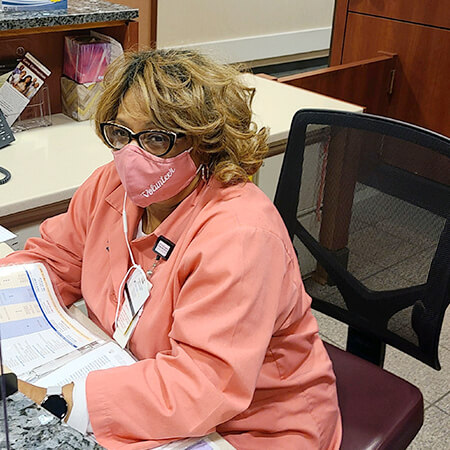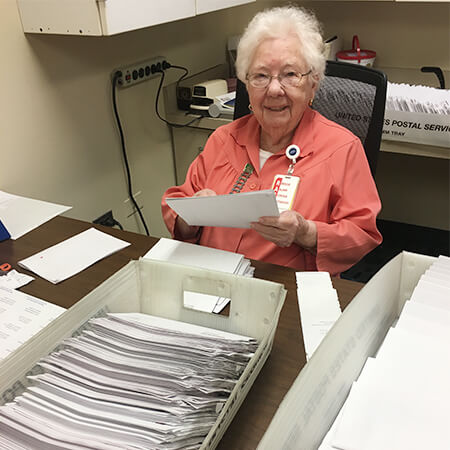 COVID-19: Facing a Crisis
During the COVID-19 pandemic, UChicago Medicine Ingalls Memorial partners offered valuable resources and support to help serve those who struggle to stay healthy.
PPE Donations
---
In 2020, Volunteer Services kept working to help the community. Ingalls volunteers made 500 cloth masks to donate to patients. Another 25 community members were given hand sanitizer and face masks for taking part in the virtual clergy breakfast hosted every year by Pastoral Services.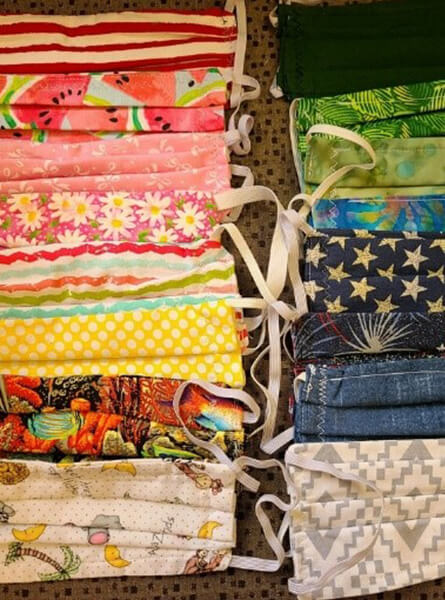 Virtual Food Drive
---
Each spring, the UChicago Medicine Ingalls Memorial dietetic interns work to help provide food to our community. Interns volunteer at the Greater Chicago Food Depository (GCFD) and donate vegetables grown on UChicago Medicine Ingalls' rooftop garden.
Due to the impact of COVID-19, the dietetic interns held an online food drive with the GCFD. Approximately 10,800 meals (12,957 pounds) worth nearly $3,600 were donated to local food pantries.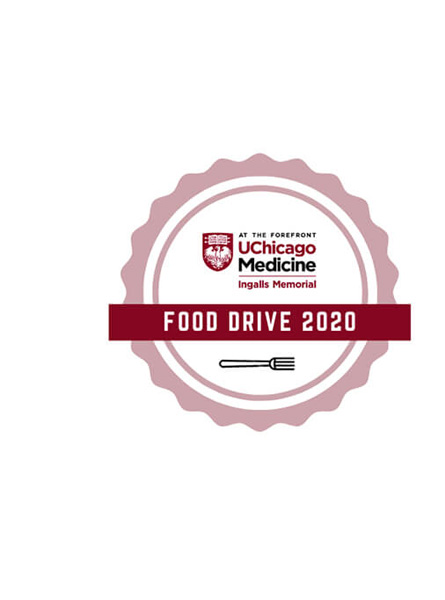 Emergency Relief Funding
---
In May 2020, Ingalls was set to host its inaugural Day of Service and Reflection. This is a yearly UChicago Medicine tradition started in 2002 by Michelle Obama. Due to COVID-19 Ingalls employees could not participate in this day of community service. Instead, $2000 in emergency relief funds were donated to four organizations. These funds helped community-based organizations deal with the gaps in programs caused by COVID-19. Organizations were then able to provide important services like their food pantries.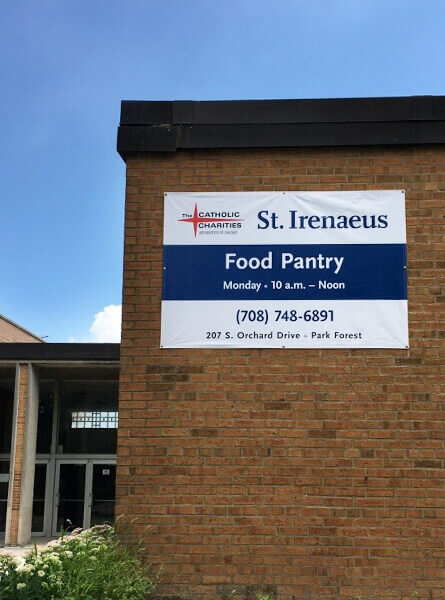 COVID-19 Testing
---
From March 1 to December 31, 2020, Ingalls Memorial administered approximately 43,000 COVID-19 tests to UChicago Medicine Ingalls employees and the public.