UChicago Medicine Ingalls Memorial Hospital provides high quality healthcare and programs to persons in the most vulnerable communities in the Southland.
UChicago Medicine Ingalls is dedicated to providing excellent care to all of the residents in the Southland and beyond. As seen in the 2018-19 UChicago Medicine Ingalls Memorial Community Health Needs Assessment, UChicago Medicine Ingalls community benefit efforts address priority healthcare needs for the most vulnerable communities within its service area, including Thornton Township. Community benefit resources tackle critical health issues for residents with the greatest needs, addressing health and social determinants of health that impact our communities.
Ingalls
ZIP codes and municipalities:
60406

60426

60469

60827

60409

60429

60473

60419

60430

60476

60425

60438

60633
10% of suburban Cook County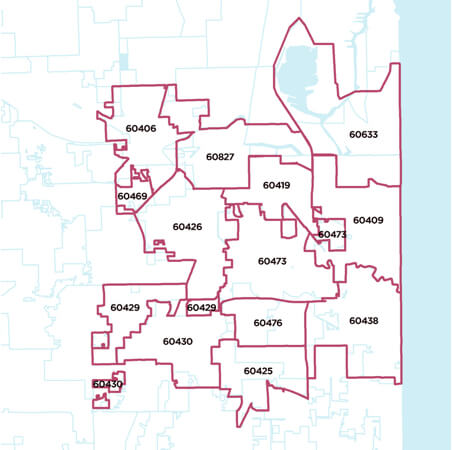 Transforming community health in the Southland
According to the 2018-2019 UChicago Medicine Ingalls Memorial Community Health Needs Assessment, heart disease is the leading cause of death and cancer is the second leading cause of death in the Southland service area. Almost half (47%) of those surveyed said diabetes was the most important health problem in the community. There are many challenges in our service area, but UChicago Medicine Ingalls is committed to working on these life-threatening needs with its services and new programs.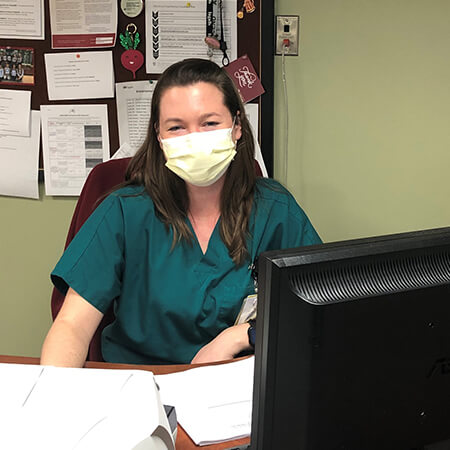 Key health priorities for UChicago Medicine Ingalls Memorial are:
Prevent and manage chronic diseases
Asthma
Diabetes
Heart disease
Increase access to maternal health services
Prenatal care
Promote cancer awareness
Breast cancer
Prostate cancer
As in-person programs were paused for pandemic safety, UChicago Medicine Ingalls responded to community health priorities virtually
Community Impact Grants
4 community based organizations
$100,000 in 2020 funding
Nutrition Wellness Talks
16 sessions on diabetes, heart health and cancer
129 people attended
Healthy Baby Network (HBN)
137 women enrolled in HBN program
103 HBN deliveries
88 full-term HBN deliveries
97 normal birth weight HBN babies
Ingalls Development Foundation
$750,000 in funding for community-based cancer research program
$55,000 in funding to fight infant mortality among African Americans
$14,000 scholarships provided to 205 current and former Thornton Township High School District students
100 herb plants donated to Harvey residents living in food deserts
Heart Health Event
100 people attended Essential Steps to Heart Health event
$25,000 donated from Mr. Richard King and his family to prevent and manage heart disease