In July 2021, the Illinois Department of Healthcare and Family Services granted funding to the South Side Health Transformation Project. This is a 13-member group working to improve health outcomes on the South Side of Chicago. $150 million over five years will support hiring providers, care coordinators, community health workers, new access to specialty care, and the development of a connected care technology.
As a member of this project, UChicago Medicine is taking part in the South Side Healthy Community Organization, a new 501(c)(3) organization.
Participating Provider Organizations

UChicago Medicine's Health Equity Plan 2025
Delivering health equity throughout the health system
UChicago Medicine's system-wide Equity Plan is finding and dealing with inequities (lack of fairness or justice) in the workforce, work climate, healthcare delivery and services, and community.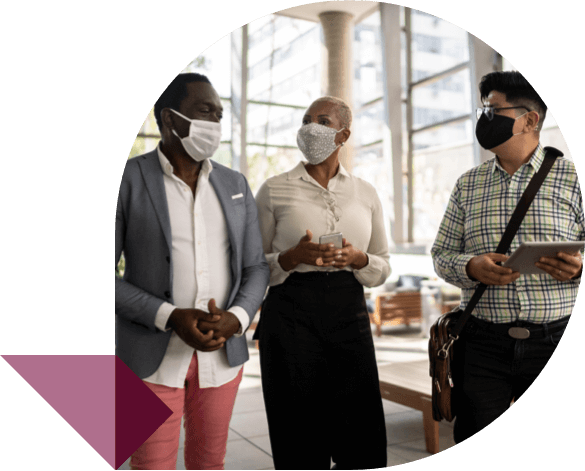 Currently, 23% of UChicago Medicine's senior leaders are Black, Indigenous or People of Color (BIPOC). Our goal is to reach 35% by 2025.
Efforts
Began a Black women's sponsor-protégé program
Improved the promotion policy
Required search firms to find diverse candidates
Results
Workforce-wide: 37% increase in promotion rates for Black, Indigenous or People of Color (BIPOCs) (from 35% in 2020 to 48% in 2021)
Middle management: BIPOC grew from 43% (2020) to 45% (2021).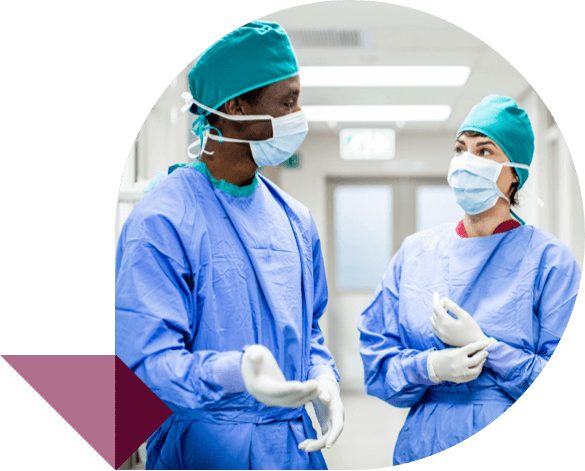 Goal: To build and support an inclusive culture at UChicago Medicine
Efforts
Worked with the Department of Surgery on development of its Diversity, Equity and Inclusion plan
Provided compassion fatigue training to more than 900 UChicago Medicine team members to deal with burnout from COVID-19 and racial injustice
Provided more than 969 hours of online Cultural Competence training to staff
Results
From the Diversity and Inclusion Index*:
The Diversity and Inclusion Index aggregate (average score of all 5 Diversity and Inclusion index questions) went up 7% (.28 points) from 3.77 in 2014 to 4.05 in 2021 on a 5-point scale, reaching its highest level ever.
The response of, "This organization has an inclusive culture" went up 13% (.46 points) from 3.50 in 2014 to 3.96 in 2021 on a 5-point scale, reaching its highest level since its beginning.
The response, "The person I report to treats me with respect" went up 6% (.25 points) from 4.08 in 2014 to 4.33 on a 5-point scale, reaching its highest level since its beginning.
*UChicago Medicine's Diversity and Inclusion Index is based on responses to five questions from the yearly Press Ganey Employee Engagement survey.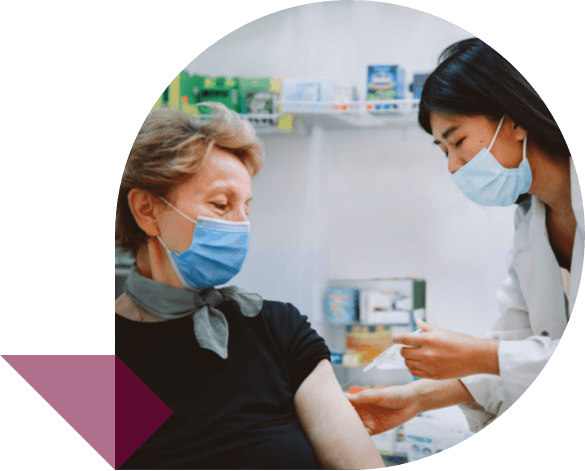 To deal with a critical need for our mostly South Side patients, we began a Sickle Cell Day Treatment Program. The program helped reduce the number of patients being admitted to the hospital again from 65% in December 2019 to 21% by June 2021.
With our NOWPOW system, we made close to 3,900 referrals to community-based organizations and agencies for patients who needed help with food, utility payments, emergency financial help, rent and mortgage payments, and cleaning supplies.
Patient education: 301 documents were translated into Spanish, Arabic, Polish, Chinese and French.
Translation and Interpreter Services: 29,900 interpreter service patient encounters occurred in fiscal 2021, a 4% increase over the previous fiscal year.

Health Literacy:

Created a Health Literacy Patient Education Library with 1,189 patient materials translated into plain language to help patients self-manage their care at home.
Developed The Advance Care Planning guide to help patients know and share their healthcare needs in case of accident or illness. This 16-page guide is available in English, Arabic, Chinese, Polish and Spanish.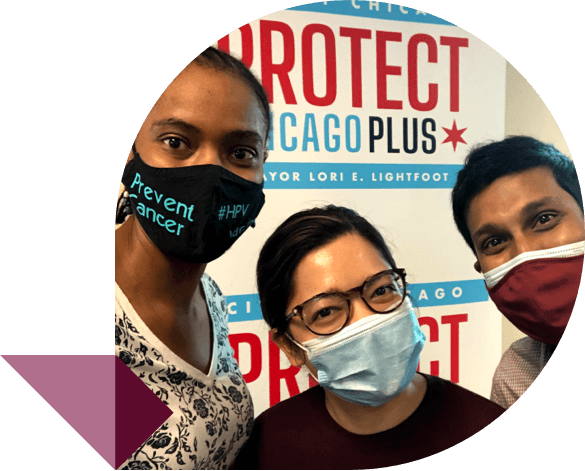 Working with the University of Chicago Medicine Graduate Medical Education (GME)'s Community Champions, we supported a pop-up COVID-19 vaccine clinic in Roseland. The clinic gave more than 1,000 COVID-19 vaccines.
To support less burnout and to increase compassion satisfaction (the good feeling that comes from helping others), our team provided Compassion Fatigue Training to 169 persons in the community, including at hospitals, schools, a nursing home, a church and other organizations.
Launch of Health Equity Progress Report
Ensuring accountability in our organization and others

In June 2021, we held the Illinois Health and Hospital Association's (IHA) inaugural Health Equity Action Day. Chief Diversity, Equity and Inclusion Officer, Brenda Battle, led the event and talked about the start of a new health equity assessment tool called the Health Equity Progress Report.
This assessment tool will help healthcare leaders keep better track of the work being done to improve health equity in their organizations.
With her leadership roles on the City of Chicago's Racial Equity Rapid Response Team and IHA's Health Equity Leaders' Workgroup, Brenda Battle helped develop the foundation for the progress report. This progress report provides health equity metrics in four important parts: People, Patients, Organization and Community.
Brenda Battle named top diversity leader in healthcare
Brenda Battle, RN, BSN, MBA, Senior Vice President for Community Transformation and Chief Diversity, Equity and Inclusion officer at the University of Chicago Medicine, was named one of Modern Healthcare's Top 25 Diversity Leaders in Healthcare in 2021. The list recognizes healthcare leaders committed to expanding and improving access to care and advancing diversity in the communities their organizations serve. Her work was recognized during a December 2021 ceremony.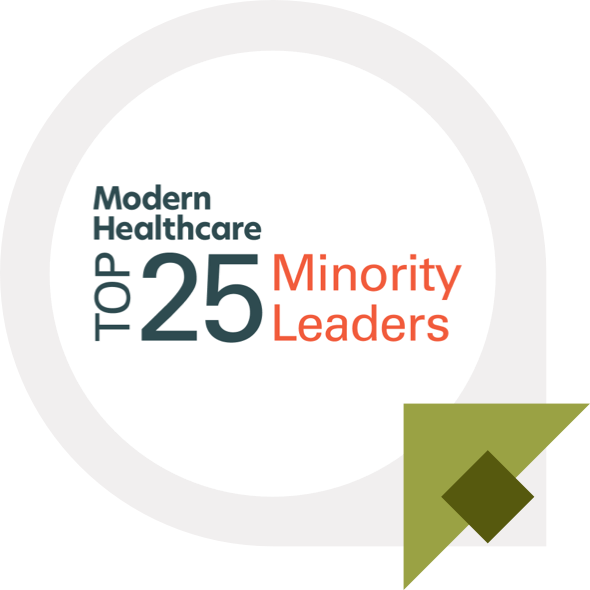 We Ask Because We Care Campaign
Addressing unique patient needs
The "We Ask Because We Care" campaign is one way UChicago Medicine is working to always improve the quality of patient care. This campaign focuses on the importance of collecting and using correct and up-to-date patient data. We ask about race, ethnicity, preferred language and religion. We also collect information about sexual orientation and gender identity. By better knowing our patients, we can give them the care that best meets their needs.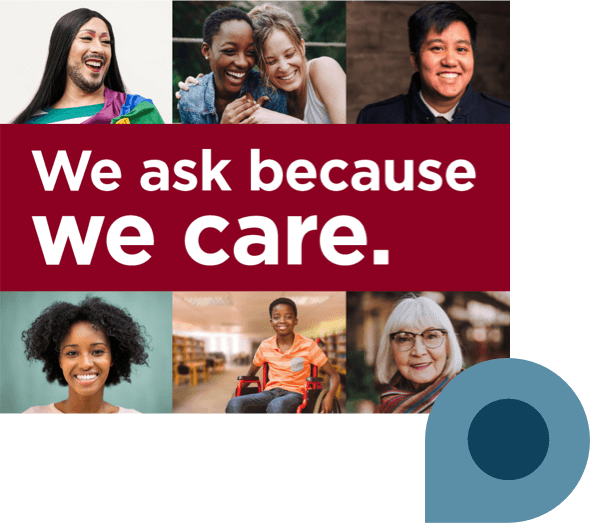 Chicago Tribune Community Voices series
Through a 10-part series in the Chicago Tribune, UChicago Medicine worked with staff and community partners to share the many important views about healthcare needs on Chicago's South Side. Topics included health equity, coordination of care, the role of community and faith-based organizations, the value of community health workers, and more.