Delivering valuable health and wellness programming
Even with the ongoing pandemic and challenges of gathering in person, UChicago Medicine continued its health-focused programs and events to deal with the community's top health priorities.
South Side Pediatric Asthma Center
79 persons at the online Asthma Education Summit
775 community members engaged at community events
162 community members attended asthma trainings
South Side Fit
256 fitness sessions
12 monthly workshops
Diabetes Education and Empowerment Program
11 sessions
141 attendees
Community Affairs
66 community events
21,254 WVON Community Health Focus Hour listeners and social media views
$6,000 in items distributed to the community
Community Fitness Program
162 fitness sessions
9 workshops
Community Grand Rounds
8 health and research information sessions
466 attendees
Wellness Resiliency Arts Program
1 virtual session
9 youth attendees
UHI Weekly E-Newsletter
52 editions in 2021
11,046 subscribers
96 total editions published since the start of the COVID-19 pandemic
Southland RISE
Southland RISE is a partnership started in 2019 by Advocate Health Care and UChicago Medicine. The two medical systems are working with community partners to strengthen and bring together violence recovery and trauma care services on the South Side and across the south suburbs. The work was inspired by Chicago HEAL — Hospital Engagement, Action and Leadership — a project begun by U.S. Senator Dick Durbin to deal with the effects of violence in the Chicago area.
Through Southland RISE, 30 community-based organizations on the South Side have been given $350,000 for their summer youth programs since 2019.
2021 Grant Recipients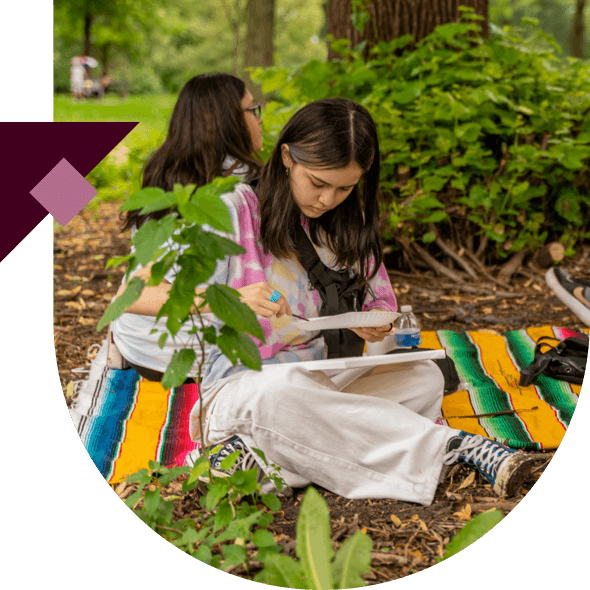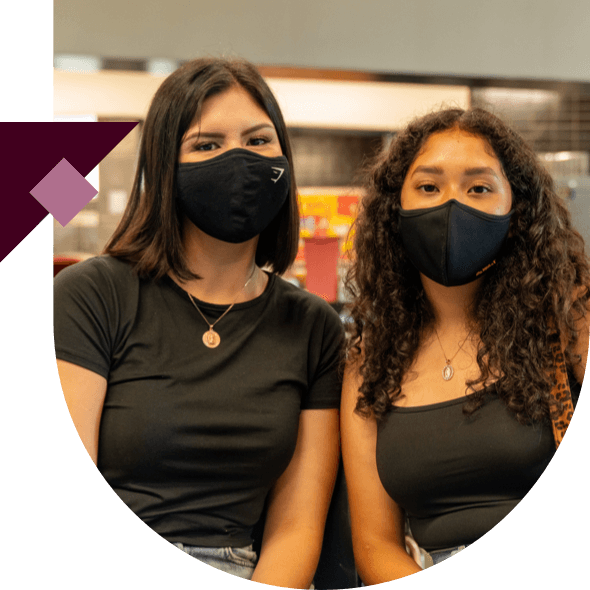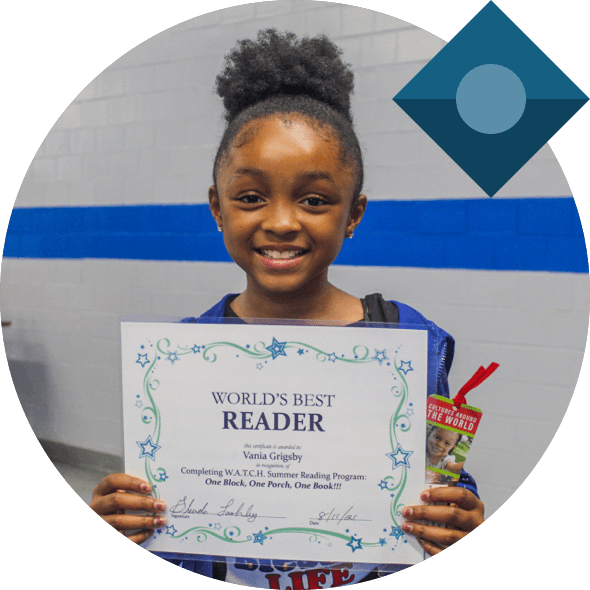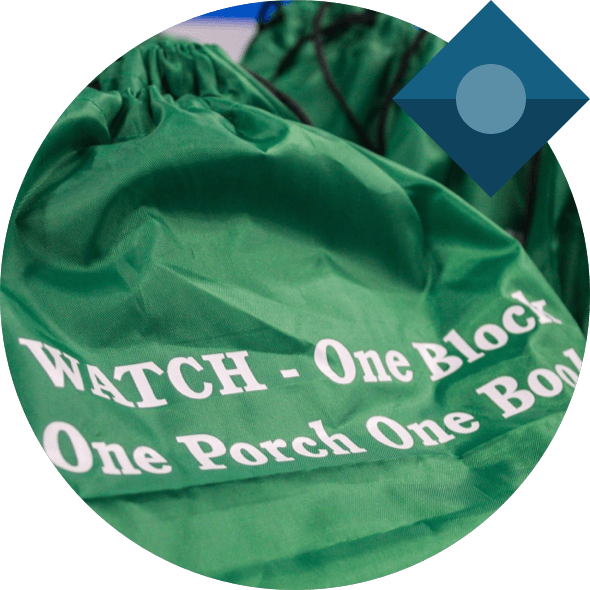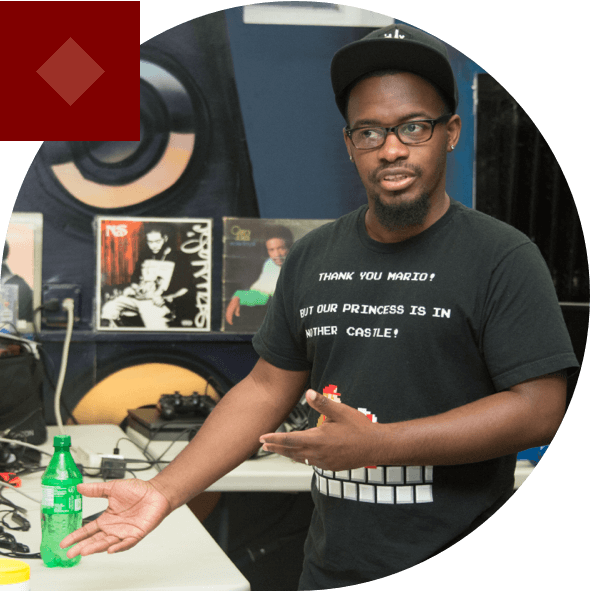 Violence Recovery Program
Providing hope and healing for patients affected by intentional violence
Increased violence, coupled with economic distress and the devastating effects of the COVID-19 pandemic, are disproportionately impacting Chicago's communities — particularly on the South Side.
UChicago Medicine's Violence Recovery Program (VRP) is the only hospital-based violence intervention program in Chicago. UHI began the VRP in May 2018, at the same time UChicago Medicine opened its Level 1 Adult Trauma Center. The VRP provides wrap-around services to victims of intentional violence. Services begin when first admitted and go on after leaving the hospital to support overall recovery and lessen risks of reinjury.
Fiscal 2021 outcomes:
The VRP worked with 2,189 patients, 937 families and more than 263 children.
43.2% of patients were given one or more kinds of support, including referrals for housing, employment, food access, victim's compensation and mental health services.
The violence recidivism rate is less than 1% (return rate to our trauma center).
Violence Recovery Specialists
Helping patients recover from violence and trauma
Geri Pettis, MA-CMHC, is a violence recovery specialist who works with pediatric patients through UChicago Medicine's Violence Recovery Program (VRP). Since May 2020, she has seen 272 patients who are mostly children and teenage victims of violence.
Pettis, who grew up on Chicago's South Side, says her love of children and her family background help explain why she does this work.
"This is the kind of work you wish you did not have to do, but it is so rewarding," Pettis said. "Our patients receive case management and crisis intervention services. We connect families to mental health counseling. We take a holistic approach to make sure they are safe and not reinjured."
Read more about Geri and her work here: https://civicengagement.uchicago.edu/partners/geri-pettis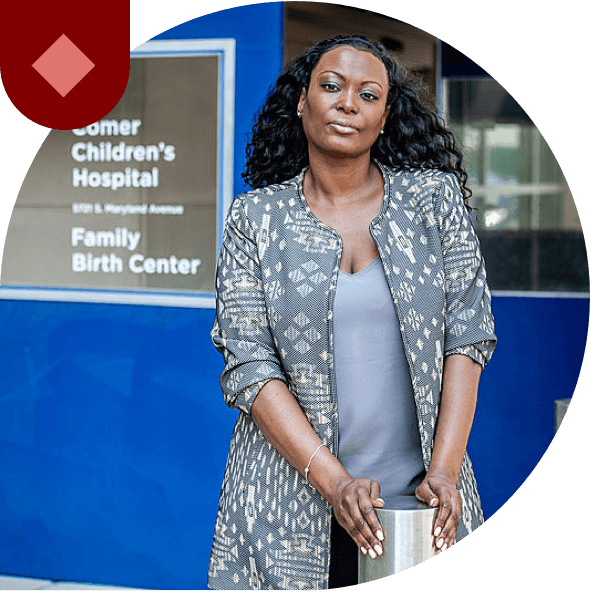 Violence Recovery Program welcomes new director
In November 2021, UChicago Medicine named Franklin N. Cosey-Gay, PhD, MPH, the new Director of the Violence Recovery Program. He has 20 years of work and research experience in this field. He was also the Executive Director of the Chicago Center for Youth Violence Prevention at the Crown Family School of Social Work, Policy and Practice at the University of Chicago School of Social Service Administration.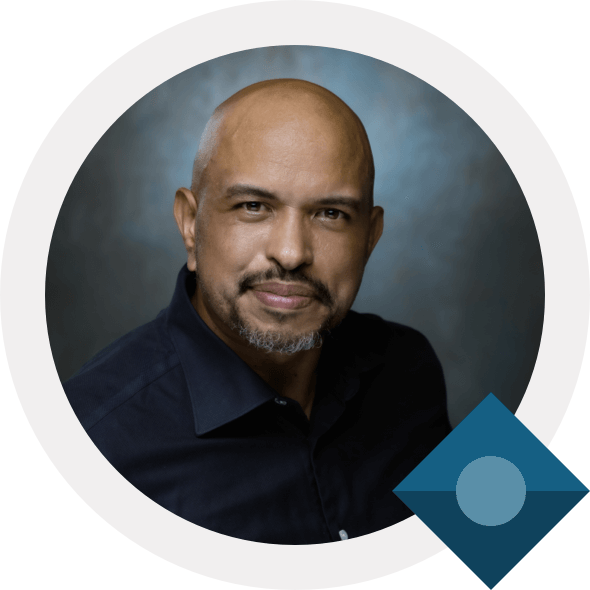 Dedicated to helping children and families overcome effects of trauma
UChicago Medicine's Violence Recovery Program receives funding from the BHC (Block Hassenfeld Casdin) Collaborative for Family Resilience. The BHC Collaborative provides personalized holistic care for children and families, particularly for children who are the direct victim or a witness to a close family member's trauma. With BHC's support, 2,117 patients and/or families (39% of total seen) received one or more interventions (through October 2021).
263 received housing interventions, including housing referrals (41)
300 received employment interventions, including employment referrals (114)
71 received food interventions, including food referrals (37)
111 received education interventions
1,035 received victim's compensation support
781 received mental health interventions, including mental health referrals to community partners (179)
In 2021, the BHC Collaborative provided $100,000 in funding to the following community-based organizations to support their violence prevention and trauma recovery efforts:
Bright Star Community Outreach
Centers for New Horizons
Gary Comer Youth Center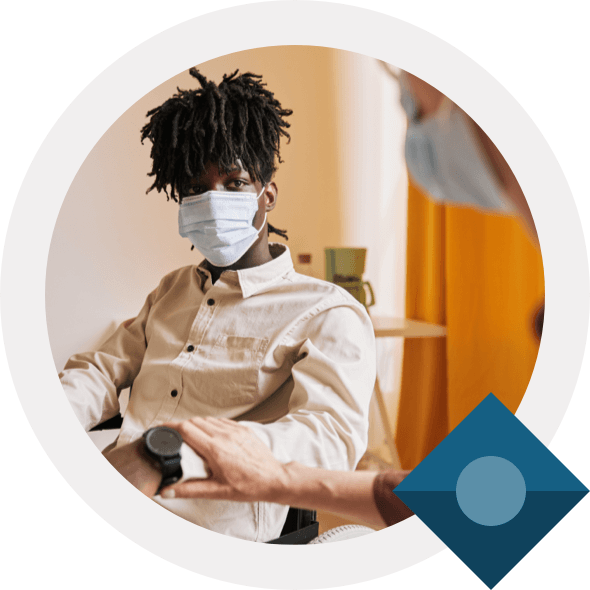 Liaisons in Care (LinC)
Community Health Workers are helping patients with chronic disease in their homes and communities
Community Health Workers (CHWs) are community members trained to work with patients and their families. They provide healthcare support at home, help lessen barriers to care and improve patients' overall health and wellness. The Liaisons in Care (LinC) program's CHWs support patients with heart failure, adolescent sickle cell disease, stroke, pediatric asthma, hypertension and diabetes. Since the program's launch in 2021, CHWs have encountered a total of 1,140 patients.
UChicago Medicine awarded $400,000 in grant funding to the following community-based organizations to help increase the number of CHWs serving the South Side:




The grant funding was made possible by AbbVie which donated $8 million to UChicago Medicine in 2020 to support CHW growth on Chicago's South Side.
These organizations and the LinC CHWs meet together monthly for presentations and panels about important health topics.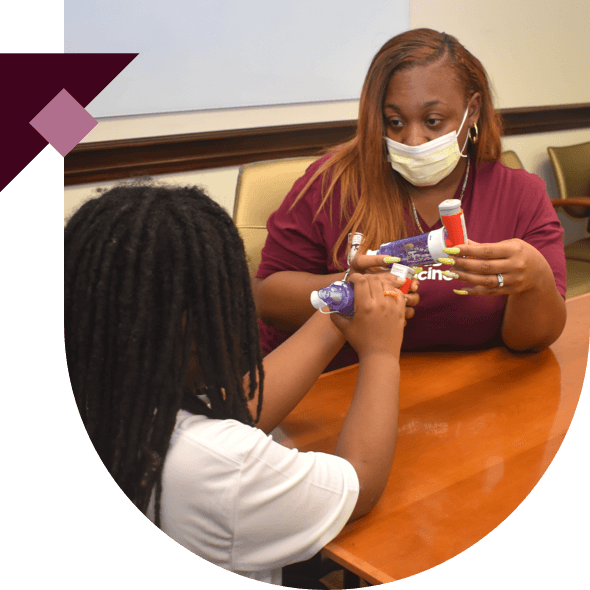 Grant Funding in 2021
Urban Health Initiative addresses health priorities through grant dollars
The Urban Health Initiative (UHI) is committed to addressing key health priorities on the South Side of Chicago. With grant dollars awarded in 2021, the UHI was able to continue programs, such as Liaisons in Care (LinC) and the South Side Pediatric Asthma Center (SSPAC).
In 2021, the UHI was awarded almost $5.55 million in funding to support its health priority programming, which is in addition to UChicago Medicine's community benefit investment.