As in-person programming was canceled because of pandemic safety measures, UChicago Medicine responded to community health priorities virtually.
South Side Pediatric Asthma Center
119 people attended the virtual Asthma Education Summit
87 people were engaged by community health workers at community events
South Side Fit
215 fitness sessions
698 attendees
Diabetes Education & Empowerment Program
9 workshops
94 attendees
Community Affairs
9 community events
$20,000 donated to healthcare scholarships
19,875 WVON 1690 AM Community Health Focus Hour listeners/social media views
$4,200 in inventory items distributed
Community Fitness Program
147 fitness sessions
3,203 attendees
11 workshops
Community Grand Rounds
7 health and research information sessions
330+ attendees
Violence Prevention and Trauma Resiliency
Chicagoland leaders gathered for a community summit to seek solutions on the effects of violence and trauma.
In early March 2020 — days before COVID-19 ended public gatherings — Southland RISE hosted a summit to address the effects of violence and trauma on the South Side. Southland RISE (Resilience Initiative to Strengthen and Empower) is a collaboration between UChicago Medicine and Advocate Health Care.
The collaboration was inspired by Chicago HEAL — Hospital Engagement, Action and Leadership — an initiative launched by U.S. Senator Dick Durbin to address the effects of violence in the Chicago area.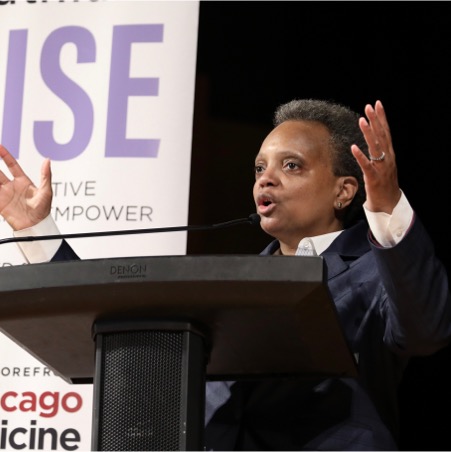 Summer grants empower South Side community-based organizations
In addition to providing advanced medical care, research and medical education, UChicago Medicine provides grant funding to organizations that are making a difference in their communities. Southland RISE Rapid Cycle Grants support community organizations using innovative ways to create safer spaces for young people in the summer months.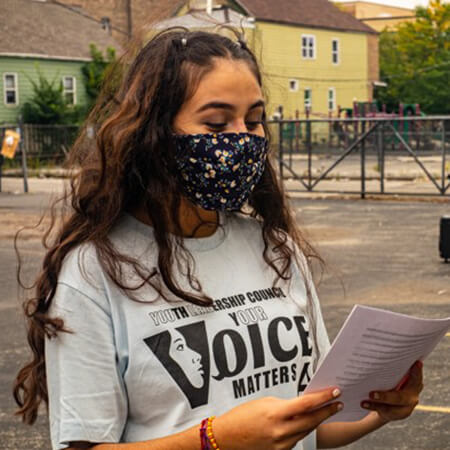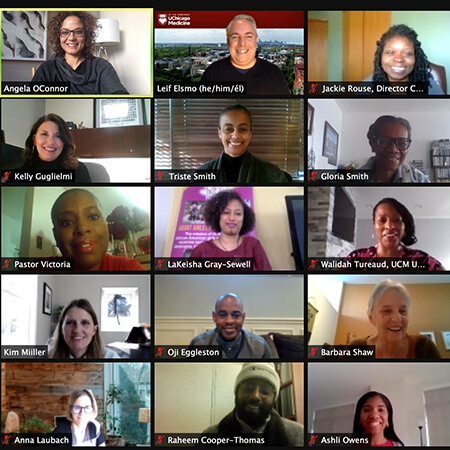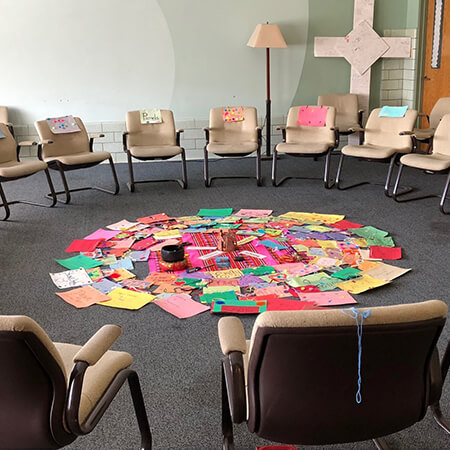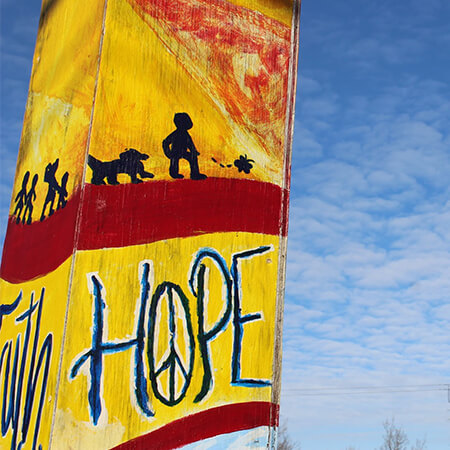 Bringing trauma-informed care to the South Side
My name is Christine Goggins, and I'm a violence-recovery specialist at the University of Chicago Medicine.
The goal of our program is to be a direct support to individuals that have been victims of intentional violence, and we try to provide them with the tools that they need to make a comprehensive recovery. I got into this work due to losing someone to intentional violence. I met Blair when I was about nine or 10 years old.
He was just one of those people that you wanted to be friends with. We did everything together. Any free time that we had, we spent it together. On May 10, 2007, Blair was on a CTA bus. A young man got on the CTA bus and opened fire. Five people were shot. Blair was one of them. His friend was standing next to him on the bus, and he threw himself in front of her. He was shot in the abdomen one time, and the doctors did everything that they could do, but he passed away, unfortunately.
Blair's death totally changed my life. At the time, I wanted to be an ER doctor, but I realized I can't be the person giving a death notification to a family, and so I changed from emergency medicine to counseling. To work with people that have actually survived their injuries gives me hope and keeps me going in this work.
I treat my patients how I would have wanted Blair's parents to be treated when he was killed. I listen to a lot of our patients' stories because they matter. I let my patients know it's OK to not know what to do right now. We're focused in today, in this moment, and I'm here for you in this moment.
[MUSIC PLAYING]
Our work with patients does not end when they are discharged from the hospital. That's actually when the bulk of our case-management work begins. And we're assessing patients for reinjury risk, for safety, and then linking them to the mental-health services that they need, helping them find employment, helping them find housing.
Patients need to know that somebody is there with them through their most vulnerable moments until the resilience shines through. I understand the angst of waiting to hear what happened to your loved one, what it's like to know that somebody died because of a violent injury, and I know the resilience that comes after going through an experience like that.
It's just the light at the end of a very dark tunnel. That's what resilience is.
[MUSIC PLAYING]
Since launching in 2018, the Violence Recovery Program (VRP) has helped patients and their families entering UChicago Medicine's Level 1 Adult Trauma Center recover from trauma. In 2020, violence recovery specialists like Christine Goggins served 1,500 patients and 586 families.