Cancer Support Center: Providing hope, help and strength
On average, people who live in the UChicago Medicine Ingalls Memorial service area have a more advanced stage of cancer when they are diagnosed than other residents in South Suburban Cook County, Cook County, and Illinois.
The Cancer Support Center partners with UChicago Medicine Ingalls Memorial to provide life-saving resources for community members in the Southland. Through the Kick It Cancer initiative, the Cancer Support Center provides access to care and ongoing supportive programs while promoting early detection.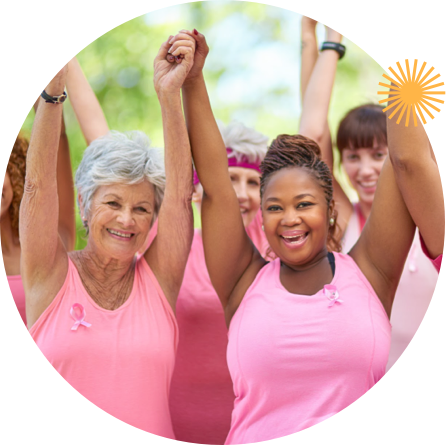 Improving the health of Southland communities
UChicago Medicine Ingalls Memorial completed its 2021-2022 Community Health Needs Assessment (CHNA) to better understand the health issues that affect residents of the Thornton Township service area.
The hospital will work on the following community health priorities in FY 2023 - 2025:
Prevent and Manage Chronic Diseases
Heart Disease
Diabetes
Cancer
Provide Access to Care and Services
Maternal Health
Mental Health

Reduce Inequities Caused By
Social Determinants of Health
Food Insecurity

Workforce Development
The impact of Ingalls Memorial
Healthy Baby Network (HBN)
101 people enrolled in HBN
84 of HBN participants delivered babies
73 deliveries were full-term babies
72 babies had a normal birth weight
125 people attended the Drive Thru Baby Shower
$2.4 million to fund Wood Street Community Health Corridor. This included an overall plan to promote economic development in Harvey, Illinois.
$18,750 in community scholarships for 20 health education students.
$8,750 in support of the Ingalls Rooftop Garden. Funding allowed for the hiring of a local garden coordinator who worked with community members in maintenance and harvesting efforts.
Community Impact Grantees
$25,000 in funding for the Cancer Support Center to increase cancer awareness and expand access to cancer care
$10,000 in funding for Thornton Township High School to introduce students to urban farming and access to quality food
$15,000 in funding for the Barbara W. Smith Family Life Center to provide health and wellness programming
Nutrition Wellness Talks
14 Nutrition Wellness Talks focused on heart health, cancer, diabetes, and weight management
106 people attended
Nutritious food is health
Ending food insecurity and improving nutrition for cancer patients
Good nutrition is an important and often overlooked part of treatment for cancer patients. When Paul Dickerson, a licensed social worker at UChicago Medicine Ingalls Memorial, learned that many of his patients had food insecurity, he decided to act.
In 2021, Ingalls Memorial Hospital opened the first Complimentary Nutrition Station for cancer infusion patients in need in Harvey. This was done in partnership with Ingalls Development Foundation, the UChicago Medicine Comprehensive Cancer Center, Feed1st, and the founder of the Center for Food Equity and Medicine, Dr. Ann Jackson. In 2022, the Nutrition Stations expanded to Flossmoor and Tinley Park.
Dietetic interns also showed patients how to make healthy recipes using produce from the Nutrition Stations. In FY 2022, 300 pounds of food were distributed, serving 2,705 patients.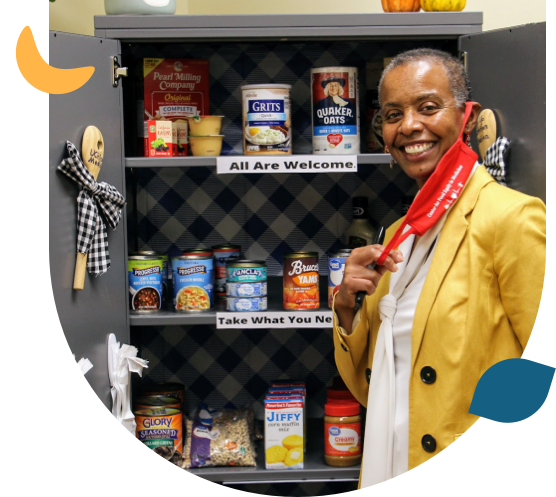 Every mind matters
The importance of mental health and wellbeing
The 2021-2022 UChicago Medicine Ingalls Memorial Community Health Needs Assessment (CHNA) revealed mental health challenges for the service area. Ingalls Memorial's service area has one of the highest behavioral health emergency room visit rates in the state for adults. In focus groups, many community members talked about isolation and loneliness that were made worse by the COVID-19 pandemic.
With the Ingalls Memorial Behavioral Health department, Felicia Houston, MA, LCPC, CWA, provided four workshops on mental health, wellness and self-care. Participating patients, community members and staff learned better ways to deal with stress.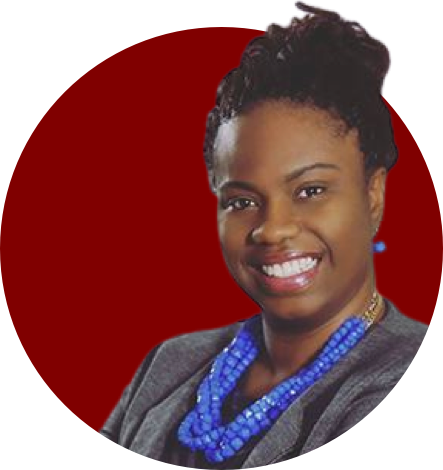 Mental health problems are everywhere,

but nobody talks about it because they don't know how to talk about it. Community member in Ingalls Memorial's Community Health Needs Assessment (CHNA) focus group