Metropolitan Family Services: Strengthening South Side neighborhoods, together
According to the 2021-2022 Community Health Needs Assessment, high rates of violent crime are related to a lack of economic opportunities.
Collaborating with street outreach teams helps UChicago Medicine reduce reinjury and promote violence recovery. Street outreach teams intervene in the community to de-escalate tensions, control rumors and support families of victims and perpetrators of violence to prevent the next violent act.
A partner in our violence recovery work is the Metropolitan Family Services and its Peace Academy, which focuses on reducing gun violence in at-risk communities. Learn more about how Violence Recovery Specialist Tierra Lemon took part in the Peace Academy, an 18-week program focusing on street outreach and violence prevention.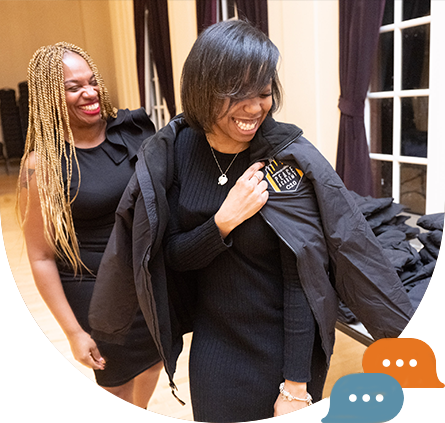 The Violence Recovery Program
Addressing trauma and mental health in our communities
The Violence Recovery Program (VRP) is the University of Chicago Medicine's hospital-based violence intervention program. Violence Recovery Specialists from different backgrounds provide support to victims of intended violence, as well as their families.
The violence recovery team works with patients and their families in the Emergency Department and after they go home. Violence Recovery Specialists help patients with their recovery and safety. They also assess the patient's needs for services related to social determinants of health. Violence Recovery Specialists can help patients and their families connect to resources for:
Education
Employment
Food security
Funeral services
Housing
Mental health

Street outreach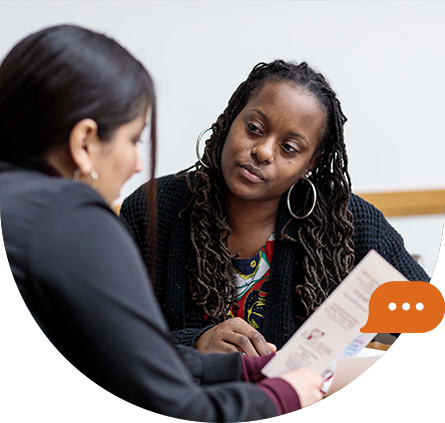 Violence Recovery Program,
FY

2022
Patients served by the VRP
2,136 Total patients served
276 Children served
982 Families served
Patients with at least one need for behavioral health or
social determinants of health

:
401 Behavioral health need
529 Social determinants of health need
Patients connected to
community-based social and behavioral health services

:
274 Behavioral health referrals
149 Social determinants of health referrals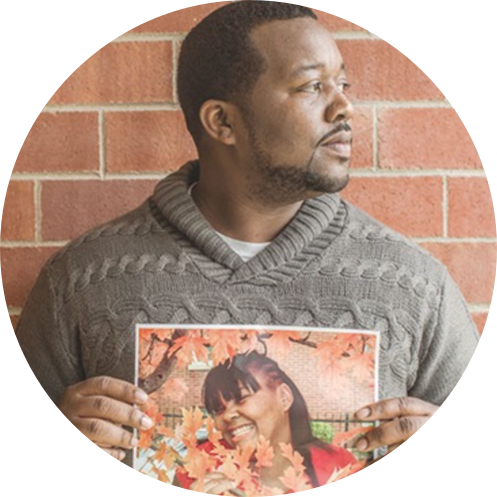 BHC Collaborative
Helping children and families recover from trauma
UChicago Medicine's Violence Recovery Program (VRP) has grown as part of the Block Hassenfeld Casdin (BHC) Collaborative for Family Resilience. The BHC Collaborative started in 2019 with a $9.1 million gift from the Ellen & Ronald Block Family Foundation and the Hassenfeld Family Foundation.
Now in its fourth year, the program is an important resource for children and families affected by gun violence.
Through the BHC Collaborative, the VRP has worked with or provided referrals to a total of 6,211 patients or their family members since 2019. Of these, 3,504 patients were 21 years old or younger. Interventions and/or referrals are offered to violence recovery program patients with social service or mental health needs.
3,181 patients and/or families (90.8% of the total seen) received one or more interventions during crisis
270 families (7.7%) received one or more crisis interventions when a patient died after being admitted to the hospital
3,244 patients (92.7%) received one or more social services interventions
336 received housing interventions (52 were given housing referrals)
377 received employment interventions (206 were given employment referrals)
113 received food interventions (71 were given food referrals)
154 received education interventions
1,298 received victim's compensation support interventions
1,017 received mental health interventions (302 were given mental health referrals)
123 received transportation assistance interventions
The Block Hassenfeld Casdin (BHC) Collaborative for Family Resilience also includes:
BHC Collaborative Grants
The BHC Collaborative grants helped three community organizations serve more people
Bright Star Community Outreach (BSCO) — This grant supported BSCO's CARE (Care and Resilient Environment) Room to help high school students with trauma. In the CARE Rooms, students can talk to a trained counselor or sit quietly.
Centers for New Horizons — Funding provided more access to trauma care and services related to health and wellness, workforce development, and supportive services. Support services include help with transportation, funerals, child care, education, and housing. It also allows Centers to provide one-on-one and weekly counseling sessions for youth affected by violence.
Gary Comer Youth Center — The funding helped add more clinical and community services around trauma resiliency and restorative justice practices. These will help young people and families recover from the immediate and long-lasting effects of trauma.
Funding from the Southland RISE grant is critical for the Male Mogul Initiative because these funds help us to continue to positively transform the way young men live and lead in their communities through leadership and entrepreneurship development.

Walter Mendenhall, Executive Director, Male Mogul Initiative Inc. NFP (2022 Southland RISE grant recipient)
Southland RISE
Working with South Side communities to keep kids safe
Southland RISE (Resilience Initiative to Strengthen and Empower), is a partnership of the trauma recovery programs from the University of Chicago Medicine and Advocate Health Care. In 2022, Southland RISE awarded $150,000 to 18 community-based organizations for their summer programs, which focused on such areas as leadership, sailing, storytelling, civic engagement, street outreach and more. Many of the programs work to support mental health, build trauma resiliency and teach skills to stop violence.
In the past four years, Southland RISE has awarded more than $500,000 to grassroots organizations on the South Side.
The grant recipients for 2022 were:
To learn more about one of the Southland RISE grant recipients, the Male Mogul Initiative, read here.
Twenty years from now, they will tell the story of how we worked with community partners, researchers, and experts in the field to create a comprehensive approach that finally reduced violence.

Franklin Cosey-Gay, PhD, MPH, Director,
Violence Recovery Program